Affordable Bathroom Flooring
Bathroom remodeling may cost a lot and many homeowners look for ways to cut the expenses. Sometimes they neglect the flooring since it is not the highest ticket item in a bathroom remodel, and they decide on the flooring at the last minute. They do not know how much they can save from thoroughly considering the flooring options.
In improving your bathroom floor, you have several affordable options, and the money you can save from your bathroom flooring can be used in other things such as an elegant bathtub or large walk-in shower you have always wanted.
Flooring also makes a huge difference in your bathroom's appearance and even in your budget. Bathroom Flooring Atlanta made a list of some affordable ideas for your bathroom flooring.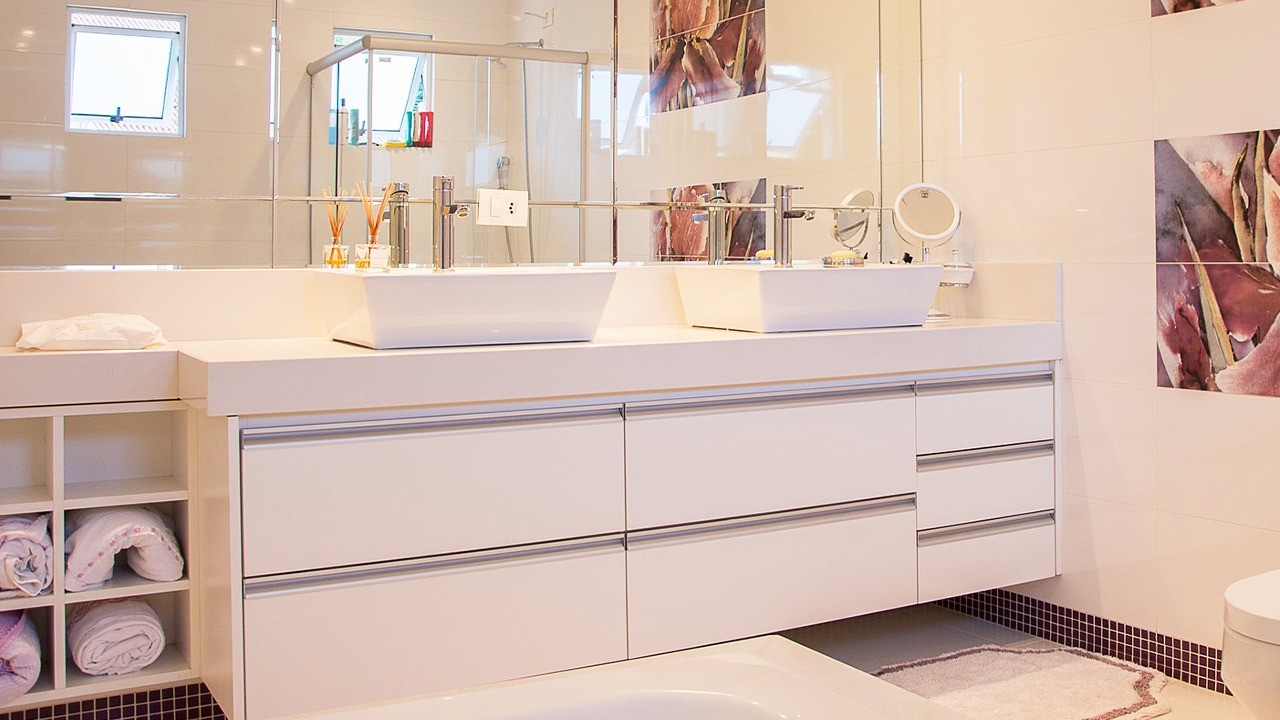 Paint

If you have a wooden bathroom floor, you can refresh its look by painting it a new shade. You can choose some bathroom-compatible paint available on the market. But if you want a more natural look, use enamel to add. Using enamel to your wood flooring can help protect the wood and keep it shiny and beautiful for years.

To avoid additional labor costs, many homeowners repaint their wood bathroom floor. Repainting includes adding some high-quality rugs to enhance the bathroom floor and make it elegant.

Porcelain Tile

Using porcelain tile for the bathroom can give you several advantages. The moisture absorption rate of porcelain is very low, making it perfect for bathroom flooring. Porcelain tile is an excellent alternative for luxurious stone tile since there are porcelain tiles that look like marble, slate, or granite. Instead of using expensive materials for your bathroom floor, porcelain tile is perfect for your bathroom.

Many homeowners hire professionals to install porcelain tiles in their bathroom. But if you are a skilled DIYer, you can install the porcelain tile by yourself to lessen the expense.

Add an Accent Carpet

Adding a carpet can help bring color to any space and break the monotony of an ordinary floor. Put a nice carpet at your bathroom entrance to set the tone for the rest of the room. You will not have to replace or repaint the whole bathroom floor. You can put some complementary carpets at the entrance, in front of the sink, or at the bath's foot. Using carpets to hide the less pleasant parts of your bathroom floor is a good idea. It will save you money and add more style to your bathroom.

Vinyl Flooring

Vinyl is one of the best choices for bathroom flooring due to its resistance to humidity and water. Vinyl comes in different textures and colors, which gives you many options and can make the floor of your dreams without spending a lot on the materials. Instead of using natural stone, wood, and other premium materials, you can have a vinyl sheet or tile for your bathroom. Vinyl is DIY friendly and easy to maintain.
Plan Your Bathroom Flooring With Us
These ideas can help you lessen your bathroom remodeling expenses. And to make sure that you get the best Bathroom Flooring Atlanta, our experts are here to help you. They have been installing various bathroom floor tiles and transforming a boring bathroom into an elegant and expensive-looking bathroom. They also give advice that guides and helps you in your bathroom remodeling project at an affordable price. Bathroom Flooring Atlanta offers excellent bathroom floor tiles that will make your bathroom more appealing and durable and guarantee you an excellent result.
Contact us today to get the best offers.